FROM MY NEW ALBUM 'DANCE OF THE DAMAGED' - released across all digital platforms on 1st July 2022
Every Life

Every life comes to an end - there's nothing more to say
We search for meanings in things where perhaps there are none
Perhaps there were never any at all
I don't want to go abroad, I don't want to fly
I don't want to fall in love, I don't want to cry
I don't want the world to know that I'm a little shy
I don't want the world to end, I don't want to die
Everyone dies in the end - and we all die alone
We strive for dignity in life where perhaps there is none
Perhaps there was never any at all
Perhaps there was never any at all
Check out more tracks from 'DANCE OF THE DAMAGED' in Sounds below!
AND THEN MAREK WAS LIVE AND PERSONAL! THREE MEMORABLE NIGHTS 'ABOVE THE ARTS' IN COVENT GARDEN IN FEBRUARY 2019

"An evening of the most beautiful and extraordinary songs by musician Marek Rymaszewski – whose remarkable life has experienced the highest of highs and lowest of lows. For 3 performances only at the intimate cabaret room Above The Arts Theatre."
Also featuring: on vocals, leading West End performer        Jane Horn (Pearl - Starlight Express; Éponine - Les Misérables; Annette - Saturday Night Fever; Narrator - Joseph and The Amazing Technicolor Dreamcoat; Columbia - The Rocky Horror Show, UK Tour) and, on cello, the incomparable Matt James.
The following was the opening of a review of the show by Derek Smith in 'Onstage, Review': "Subtitled 'Songs of Love and Life with Marek Rymaszewski', this highly personal show lays bare the raw feelings, passions and pains of this distinctive composer, presented in the cosy, intimate lounge-style venue. The plush sofas may provide ample padding but the evening was to make for less comfortable listening. Described as an antidote to Valentine's Day, Rymaszewski would no doubt concur with the late, great Ian Curtis (Joy Division) that in reality, 'Love Will Tear Us Apart' …
'HIGHEST OF HIGHS' ENCORE SONG
The Rock

What do you do when your world is on fire
And pieces fall out of the sky?
What do you do when you're consumed with rage
And all you can think of is 'Why?'?

'Marek is probably the most extraordinary musician I have met in thirty five years. David Bowie meets The Eagles on a very dark night and as good as both of them. There is an eerie haunting quality to what he does and a shameless love of beauty and excess in life and art. Inimitable.'
Robin Millar
There's a killer in everyone, OH YES THERE IS
Check out more tracks from 'The Despicable Mischief Of Marek Rymaszewski' in Sounds below!
RETRO FEVER – I LOVE MY 80s !!! EXTRADITE 1987
from the Marek Black 'Black Is The New Blue' album
STEVE GADD! PINO PALLADINO!! MARTIN DITCHAM!!! THE KICK HORNS!!!!
Check out more tracks from 'Black Is The New Blue' in Sounds below!
FROM MY FORTHCOMING SHOW 'PROHIBITION – A MUSICAL OF TWISTED LOVE'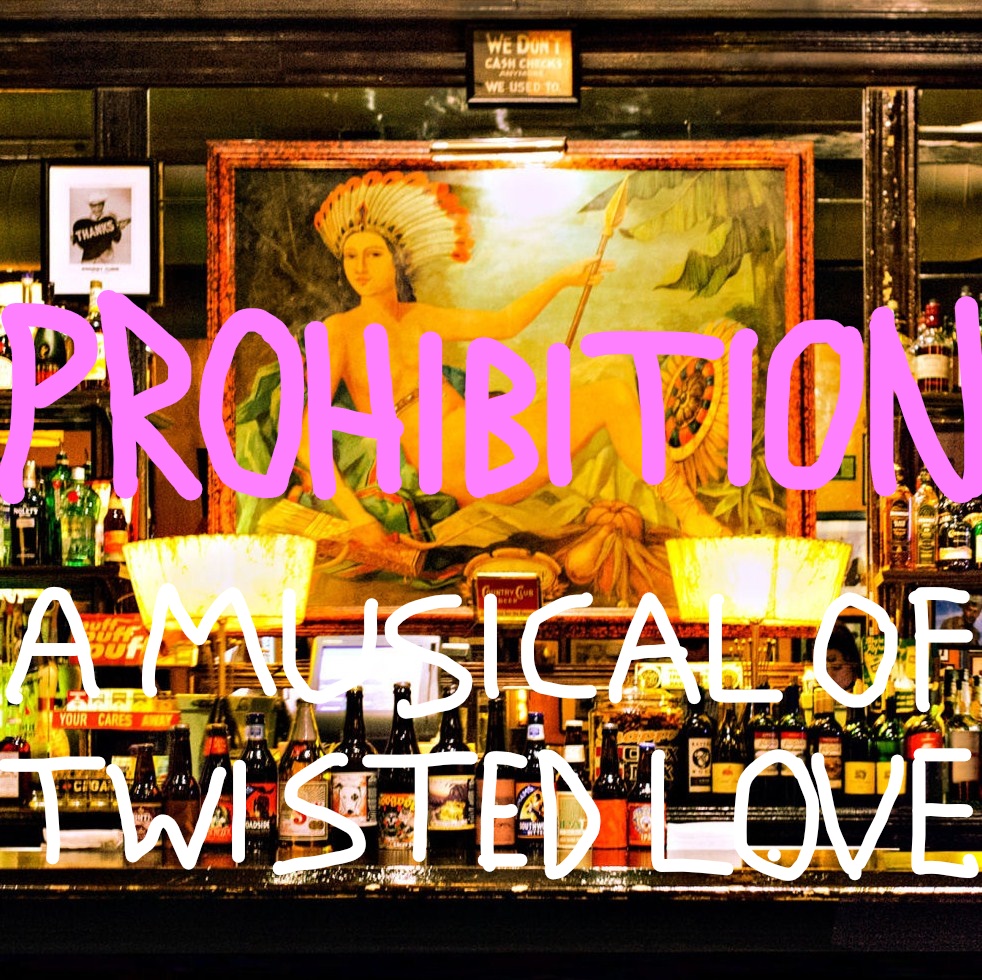 It's New York City, 1929. Later that night, back in her apartment, Haley Rae carefully washes blood off her hands and face and wipes a bloody knife. OMG, she is indeed the New York serial killer. Has she killed Hiero? If not, who has she killed? As the audience digests all this, Haley Rae sings 'And I Break'. This is another big audience moment, eliciting sympathy for Haley Rae despite her murderous proclivities. The song explains how she was sexually abused by her father and by his friends and how all that has rendered her incapable of feeling love for men, for whom she only feels hate. Maybe Hiero might be the first male who has somehow managed to 'touch' her, however superficially … . WHAT a great vocal by Kris, produced expertly as always by Robin Millar:
And I Break
(Lead Vocal: Kristina Lao)
I wish I knew how to love
Cos all I know is how to hate
I wish my cold heart could open
But my body remembers ... and I break
COMEDY CORNER
El Despicablo, aka Marek Rymaszewski, presents a well funky, comic - and yet somehow deeply tragic - 'celebration' of the Tory Party over their past six 'glorious years of government', with SUPERB animation by nomattsland! Also starring far-right 'luminaries' such as Trump, Farage, Putin AND a Vampire Thatcher. Fangs for the memories, Maggie!
Party!

 

We're gonna party with some fat dudes
We're gonna party with some thin babes
¡ the life and times of el despicablo !
"Whenever I watch TV and see those poor starving kids all over the world, I can't help but cry. I mean I'd like to be skinny like that but not with all those flies and death and stuff." (Mariah Carey)
"Death by forcibly injecting an air compressor into a person's rear is not entirely uncommon, Asia Times added noting 'several' incidents in recent years."
At a dire stage performance of Anne Frank's Diary, the arrival of the Germans was greeted with a shout from the audience: "She's in the attic!"
"I don't think the langoustines were up to much in Cannes this year" (Music biz executive back in London after MIDEM 2010).
"[The homeless] don't need to beg. They can easily catch fish in the Thames and pick fruit off the trees. Poor people should stop complaining. The amount they spend on cigarettes and drink is disgusting." ('Young Tory' Justin Hinchcliffe, then 14, who thought his local hospital should close because it is "full of old geriatrics who waste the taxpayers' money")
"I left finance cos, if I'm going to take it up the ass for a decade, I'd prefer to get into a hall of fame for it … I just left a job on Wall Street for a porn career cos I can't stop masturbating at work and have an affinity for jizz showers. Is that cool with you?" (Paige Jennings, aka 'Veronica Vain') .
"I think every year I'm getting older" (Tulisa in 2012)